Last Saturday I had the absolute pleasure of meeting Laura Dockrill as part of the Essex Book Festival.
Laura's visiting venues across the UK, including really big ones like schools with up to 900 pupils and small intimate ones, like our wonderful local book shop (Just Imagine, Chelmsford), promoting her new book.
Despite the particularly gloomy weather, it's impossible to feel anything but the polar opposite when around Laura. Not just down to fantabulously colourful wardrobe and general demeanour, but she has an infectious positivity that just seems to rub off on you.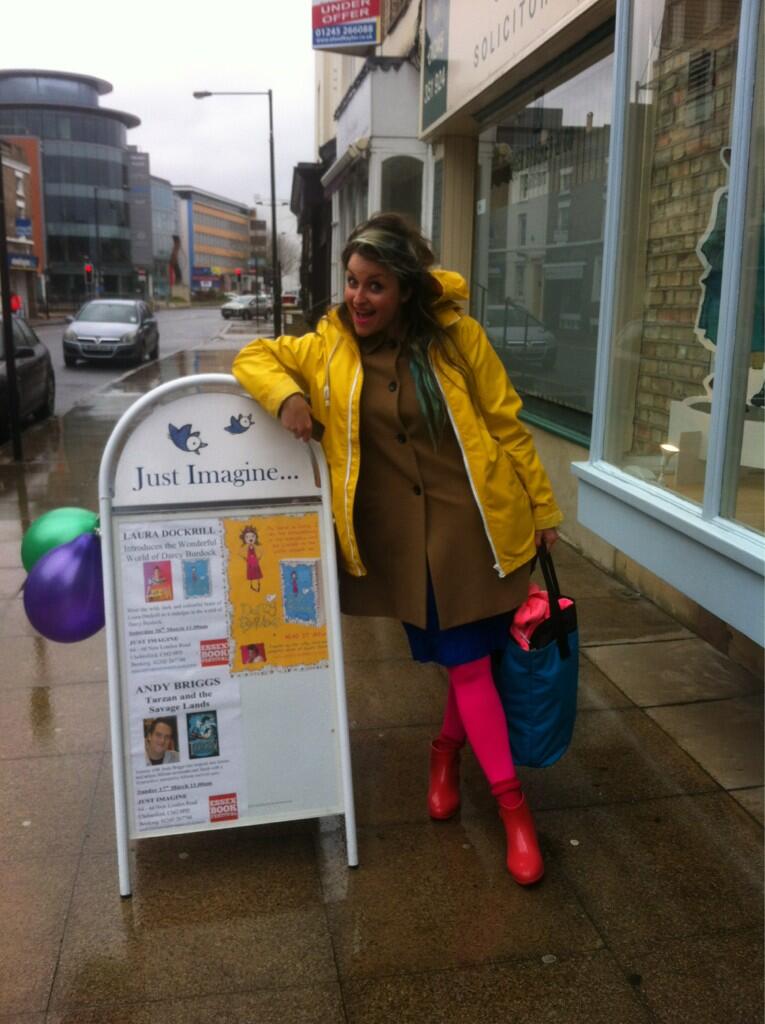 I defy any of you to pull-off the 'neon pink tights and a yellow cagoule' look
If you haven't heard of her yet, where the heck have you been?! (And you'd be excused for being in hibernation with this horrific weather.) 'Cos believe me folks, you most certainly will and soon. She is, without doubt one of the most compelling, whacky, charismatic and stylish writers I've met. OK, so I've clearly not met them all, but a fair few and she writes just as she speaks, it's uncanny!


Her new book, Darcy Burdock is aimed at children, but has much wider appeal and should be on your reading list.
Having had the pleasure of meeting Laura, I ended up reading Darcy in a 'Dockrill-stylee' - THE best and only way to read it! If you can get along to one of her events, I urge you to jolly well do so.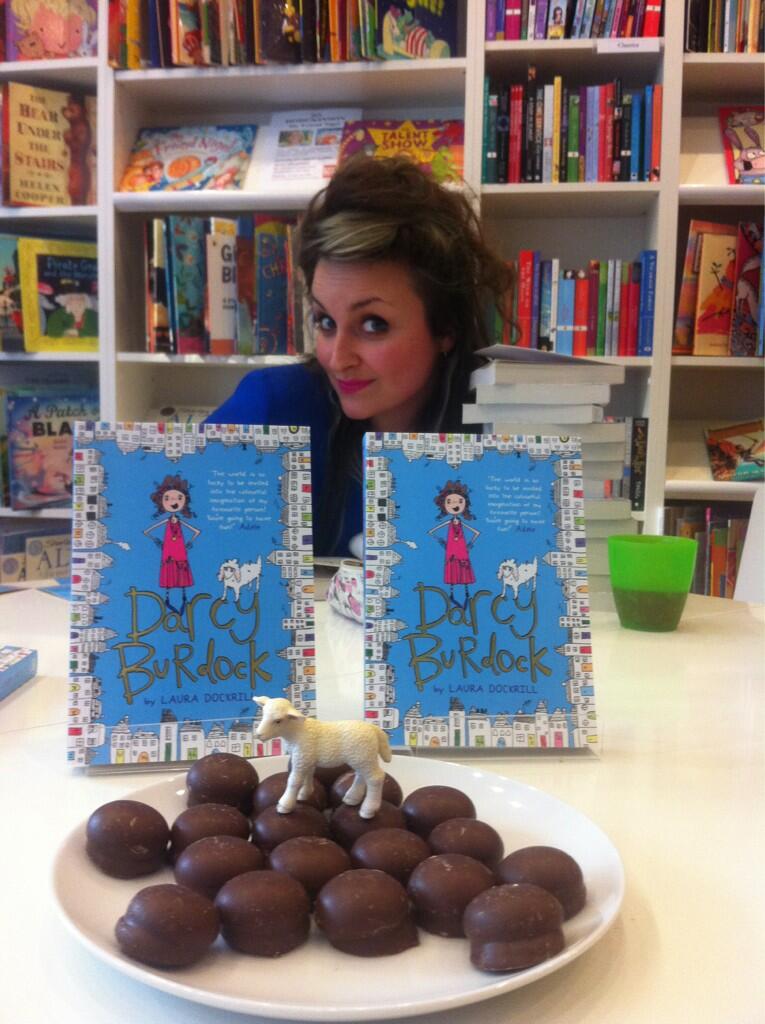 Lamb-Beth even gets a look in
We were so lucky to be treated to a reading of an excerpt from her book. But Laura didn't just read it, oh no, we were given an almost oscar winning performance, which had us all hooked.
I guess I should review the book, and I will, but this author is just too cool to ignore and had to share!